revival of an airplane — preserving existing values and resources
General Atomics AeroTec Systems
Sometimes you don't see an object's amazing history at first glance. That is also the case with this Embraer Legacy 600. What you see here is a success story in which dedication and skills have succeeded in preserving existing values and reactivating valuable resources for operational use.
This business jet, which operates in the service of the Nigerian government, had to endure a very long downtime before it was once again allowed to carry passengers across the skies in its new splendor.
preserving existing values and resources
The shapes of the passenger seats, the divan and the compartments, remain in line with the OEM design. And yet the cabin looks surprisingly new and different. This is partly due to the timeless look and feel of the new design — with an elegant light-dark contrast. All upholstery parts have been covered in light-colored leather. The surfaces have been given a dark high-gloss veneer.
timeless look & feel with an elegant contrast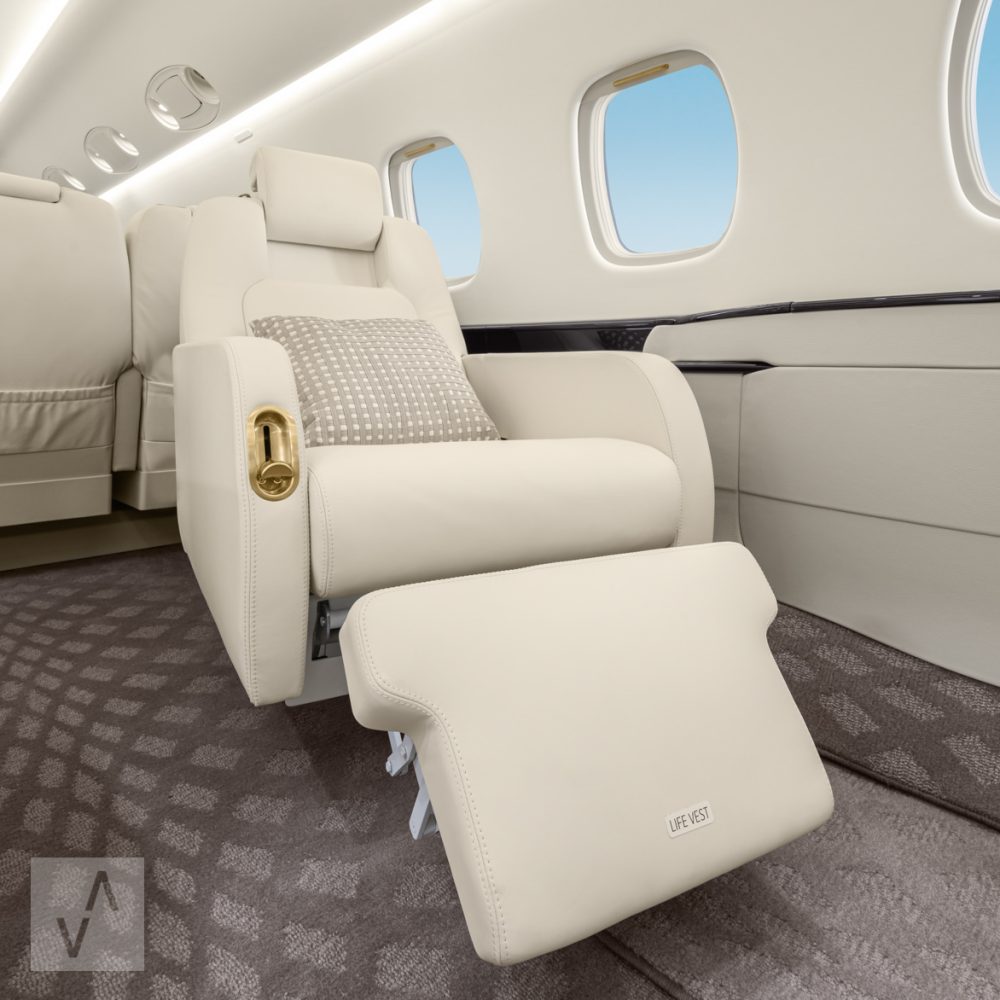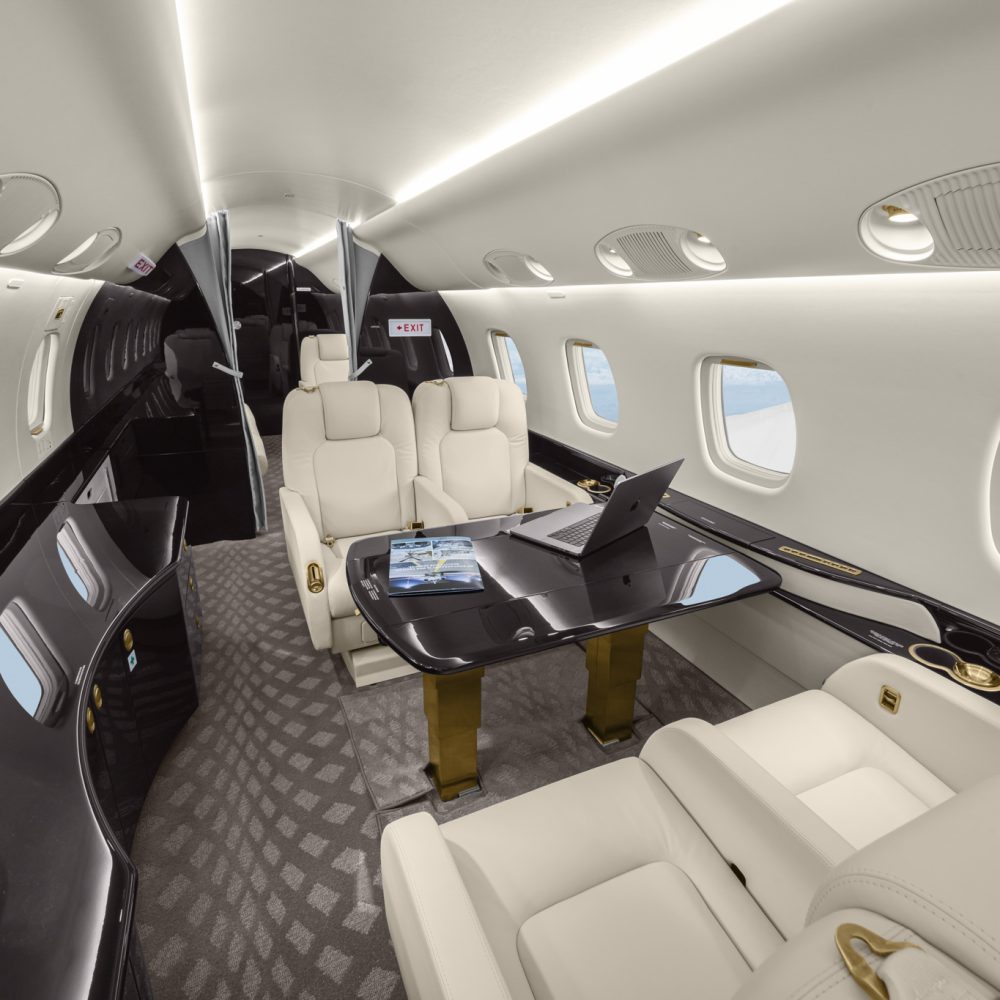 The leather for the passenger seats and the Divan was made entirely to the customer's specifications — smooth and nappa-like, without grain, in an individually matched beige color. And to achieve the wanted contrast, the existing reddish veneers were tinted dark before revarnishing.
A special eye-catcher of the interior is the new carpet made of New Zealand wool. Its asymmetrically running diamond pattern brings an additional subtle swing to the classic elegance of the cabin.
The headrest of a passenger seat is decorated with the state coat of arms of Nigeria. With 6 colors, very filigree elements and lettering on a colored background, only a special screen printing process came into question for the realization of this customer request.
This small but outstanding detail is another great example of the high degree of individualization that can be achieved thanks to innovative solutions in refurbishment.
a small but
outstanding detail
This Embraer Legacy 600 is a real success story. An aircraft that had been in an uncontrolled environment for 8 years has been restored to active operation.
This shows that determination, professional skills, coupled with good communication and coordination can contribute a lot to preserve existing values and to sustainably using existing resources.