creating a sporty, elegant carbon look
charter and private operations
ELITE JET SERVICE
Avionik Straubing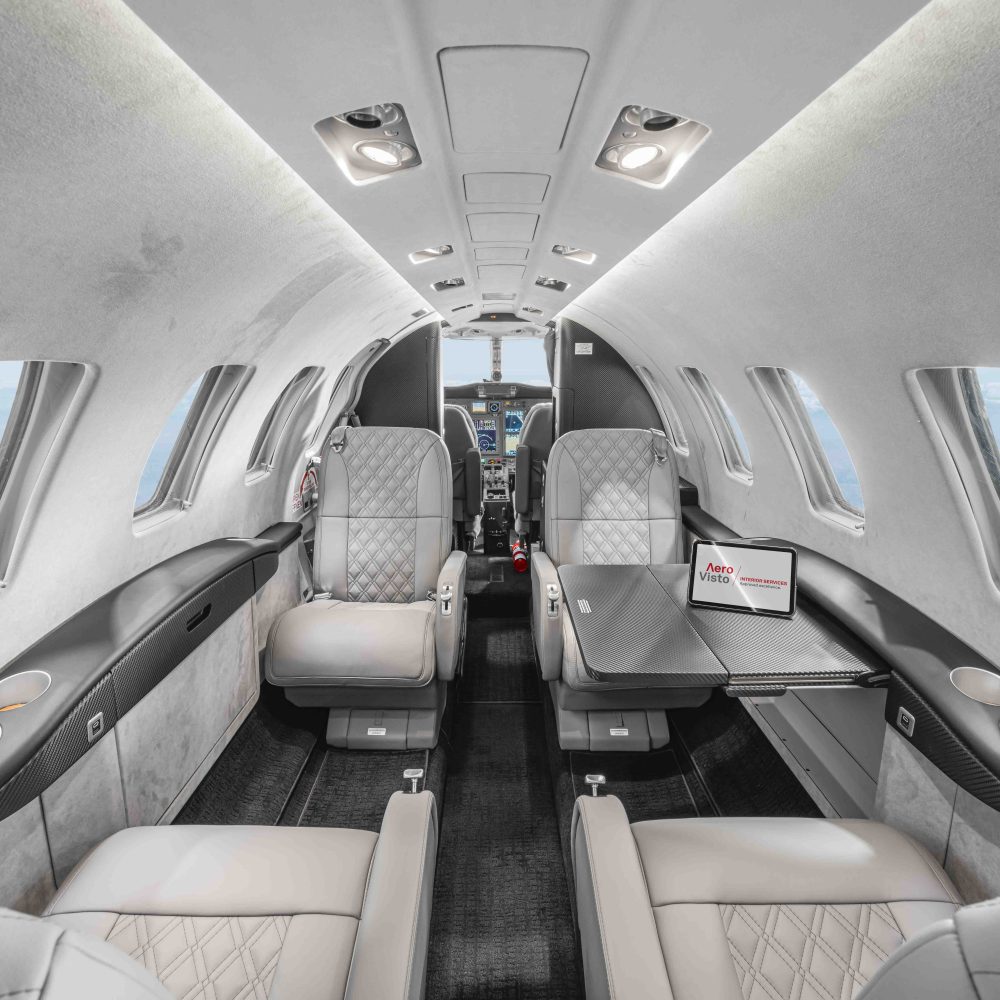 The Citation Jet 2 offers great comfort and practicality. No wonder it is one of the most popular light jets, and an ideal option for small groups with light luggage on flights of up to 3 hours.
This CJ2 belongs to ProAir, an aviation company whose service portfolio includes charter services and air transport. With locations in Stuttgart and Berlin (Germany), Istanbul (Turkey), and Brasov (Romania), the ProAir Group is one of the up-and-coming aviation companies in Europe.
great comfort
and practicality
This business jet was initially registered in the USA. During the downtime for the transition and re-registration of the aircraft in Germany, an avionics upgrade and refurbishment was scheduled at the same time.
Avionik Straubing was responsible for the former. AeroVisto did the cabin refurbishment in cooperation with ELITE JET SERVICE.
Cooperation between four project participants at three different locations is always challenging and requires good coordination. Thanks to the experience of all the teams involved, communication and processes ran very smoothly.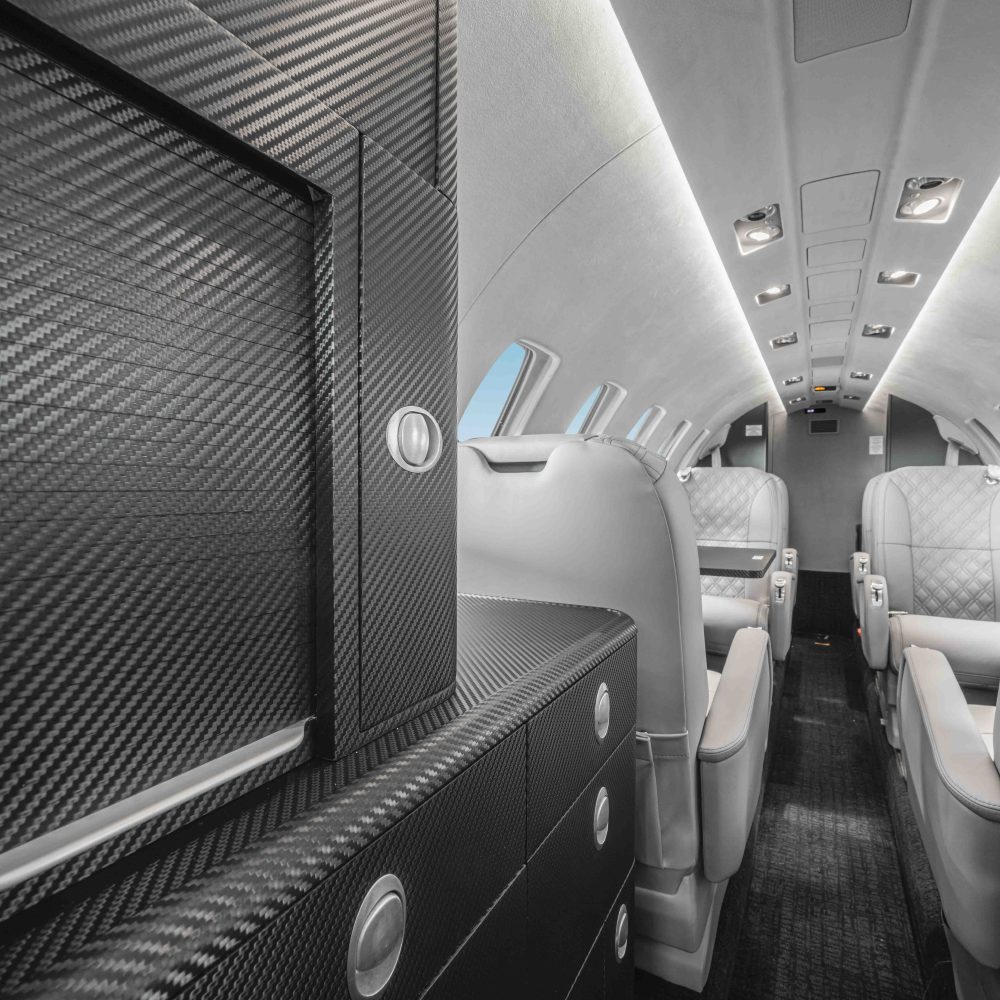 This Cessna CJ2 is used both in charter and by the aircraft owner. The design of the interior was therefore adapted to the particular ideas and wishes of the owner. It was especially important that the cabin gets a modern, sporty look.
What could be more appropriate than a sporty, elegant carbon look? The compartments have thus been given a corresponding Decor Film Application finish. The passenger seats have been reupholstered in light gray leather – with Stay Clean technology. The seat surfaces are enhanced by double-seam stitching. Underscoring the overall sporty look are the window liners, which have been upholstered in light gray Ultrasuede® fabric from Tapis. This fabric has a surface that looks great and has a charming touch.
This Cessna CJ2 got a complete makeover – from the cabin's floor to the pilot seats in the cockpit. Hardly a part was not enhanced. Thus a machine with basic American beige in beige design has become a great, modern aircraft. This CJ2 meets the owner's expectations and will also delight many passengers in Europe in the future.
This business jet upgrade was an exciting first project we realized for and with the ProAir Group. We are already looking forward to many more.
We will soon publish some background stories about this stunning refurbishment project.
We had to use our full range of skills for this extensive refurbishment. We are pleased that we could use our expertise with this type of aircraft for the benefit and satisfaction of another Dassault customer.
Read more »