We have launched the "Aviation Design Initiative" — Why? That's Why!
We live in exciting times. Many markets and industries are currently facing a major transformation. This is no different in aviation. Where the journey is heading, what trends there are in the field of mobility and which ones will ultimately prevail, can be seen in particular if you take a look at the automotive industry. We would like to share a few interesting facts from current studies on the subject of interior design.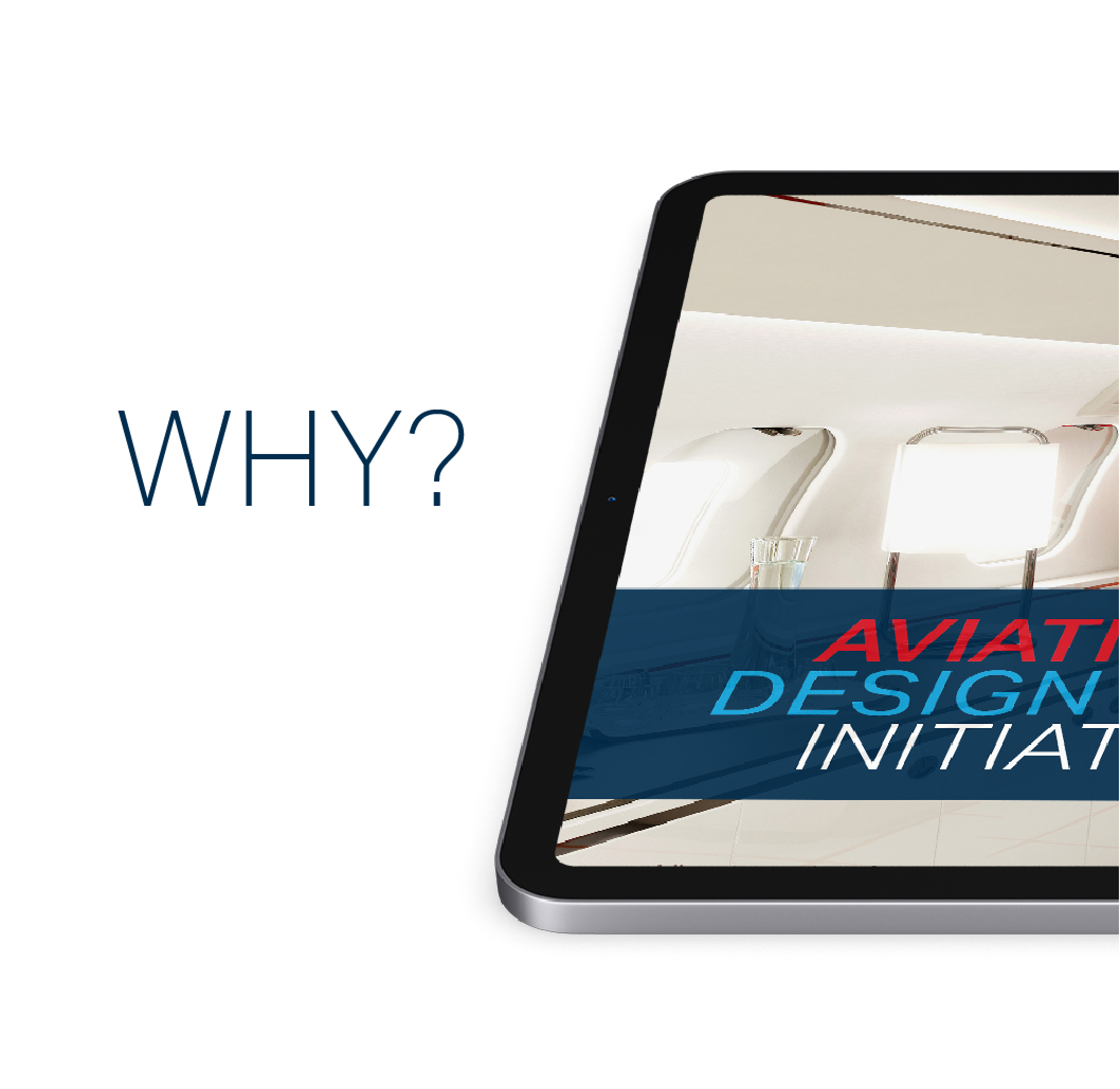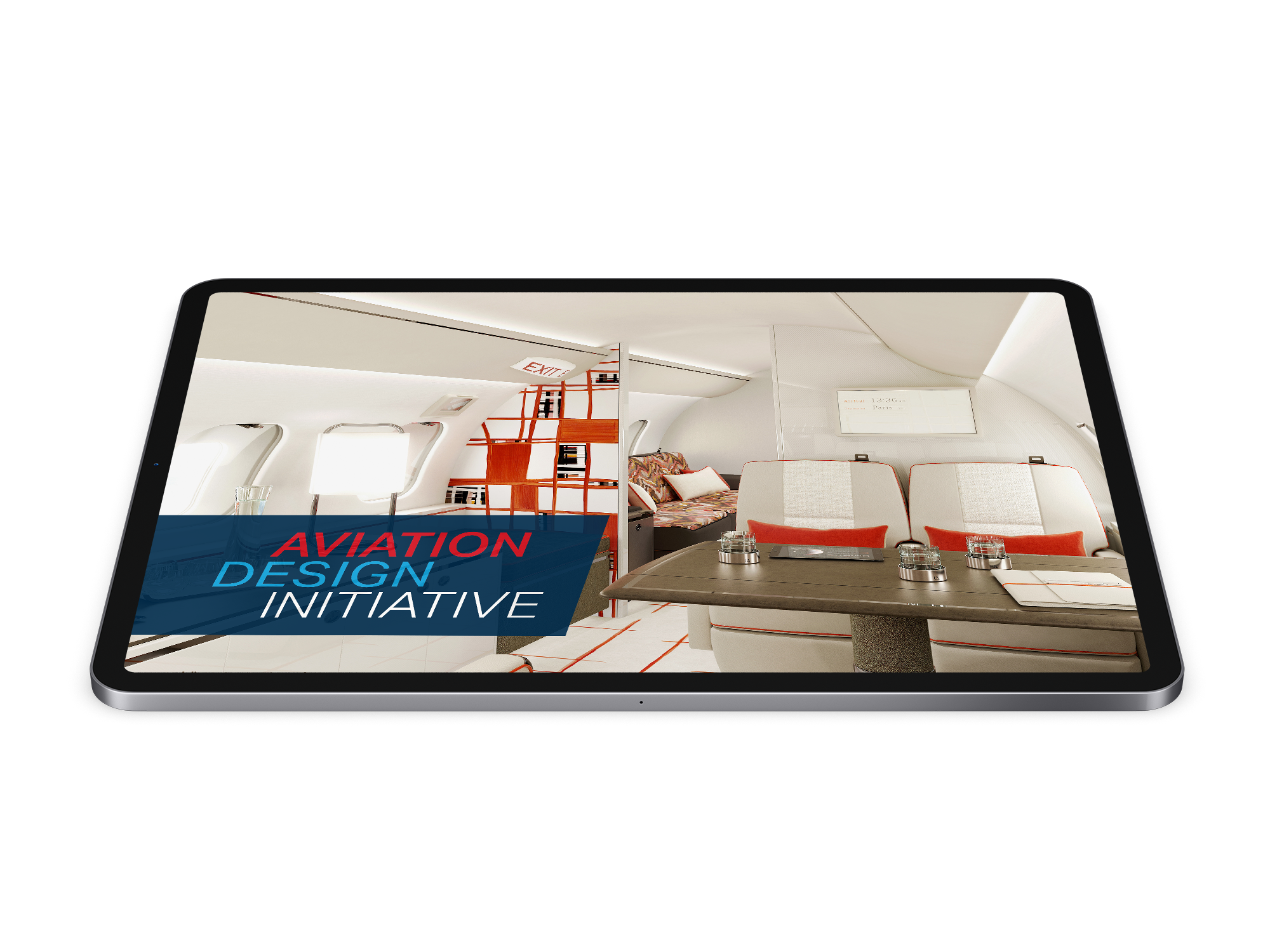 For a long time, the exterior was the decisive, emotional factor in the purchase of vehicles. This is increasingly changing. Emotionalization – and thus the impetus to buy – is shifting more and more to the interior.
The equipment and design of the interior is well on its way to becoming a key element in the purchasing decision. In particular, the demand for high-quality, hygienic and sound-absorbing surfaces is increasing. As a result of this development, the focus of the customer's attention is shifting from the exterior, which has dominated for decades, to the interior. With a view to buying their next car, almost 60% of respondents saw the importance of the interior as significant to decisive, according to a representative survey.
As the direct interface between vehicle and user, interior surfaces in particular must be attractive to the eye and pleasant to the skin. They have the greatest influence on how people perceive the vehicle interior and the user experience. One in ten survey participants sees the poor build quality of interior surface materials as the biggest annoyance in their current vehicle. Around 45 percent of all participants see an advantage in surfaces that look and feel particularly high-quality – for seats, dashboards or headliners, for example – compared to only around eleven percent who do not.
But that is not all. Another very important trend that will become permanently established is the desire for sustainability. When asked about the surface material itself, 57 percent believe that sustainable materials will become increasingly important for seat covers and surfaces in the next five to ten years, while genuine leather materials will lose importance in the participants' view.
So much for the excursion and a look at the automotive industry.
What conclusions do we draw from these findings as a service and solution provider in aviation?
We have recognized that our industry, too, must increasingly find and follow new paths in order to be able to cope with the foreseeable changes. This is the only way we can meet the demanding expectations of our customers now and in the future. Interior design and alternative materials will also play an increasingly important role in our business. Therefore, development in these important areas cannot be left to coincidence.
Against this background, we have decided to launch the Aviation Design Initiative. With this initiative, we want to specifically promote the development of interior design and materials in aviation.We are pleased that we have already been able to win first designers, artists and manufacturers for this idea and that the first exciting projects and cooperation are already taking shape.
As part of the Aviation Design Initiative, we will soon be able to present new business jet interior collections and show you how real art can find its way into the interior of your aircraft and turn it into a true highlight.
We also invite everyone who has a passion for design in aviation – designers, artists, architects, academics, fabricators – to join the Aviation Design Initiative! We are convinced that we can make a difference with this initiative and show great new possibilities and ways that will bring the aviation industry to a new level in terms of interior design.
For more information about the Aviation Design Initiative, and how to get involved in it please feel free to contact us.
Second life for a long-serving aircraft.
This Cessna Citation XLS has been flying for a long time for the numerous satisfied customers of Jet Fly — a successful smaller aviation operator from Linz in Austria. Now, the right moment has come for a refurbishment of a particular special kind.
Read more »