Ground-breaking ceremony for the new
Maritime Aerospace production facility today on 11.11.2019
Together with Mr. Franc Uffer from Kanton Sankt Gallen (Teamleader Business Development), the builders and friends Corinne and Benito Tomasone, the architect Thomas Mauchle, the construction manager Andi Leimbacher, partners and our valued employees, the construction work officially started today. With this new building we will overshoot our delivery processes and the quality of our interior refurbishment services.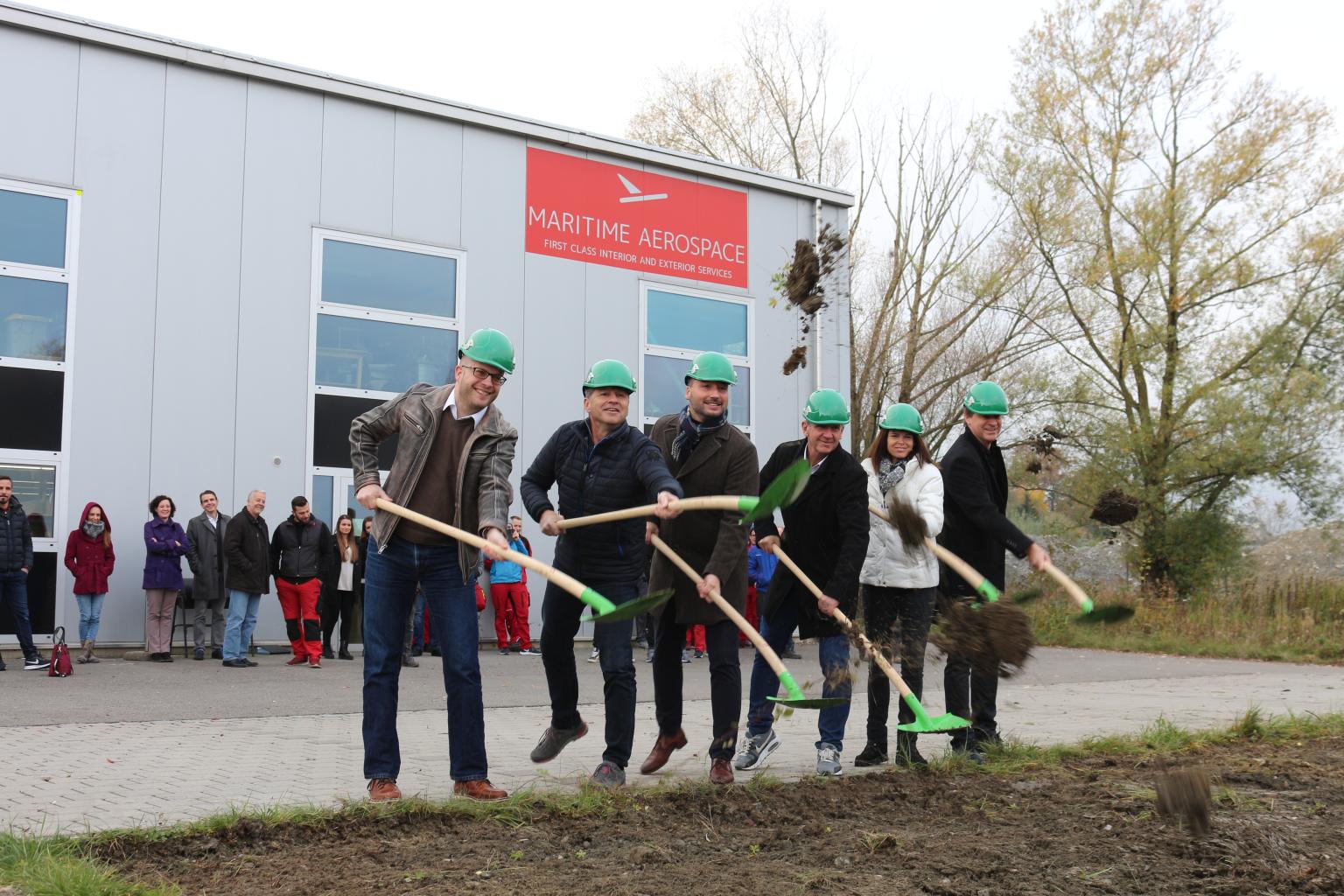 … and 5 Minutes after the official ceremony …
There will be material flow areas, assembly areas and quality acceptance areas. We are setting a sign for the future, a commitment to our employees, our customers and to Switzerland and the Region.
Hermann Bauer & Carsten Matthiesen AeroVisto Group
Press release: AeroVisto and VARTAN.AERO announces joint service offer for business and private jet aviation customers AeroVisto and VARTAN.AERO are starting a close cooperation and
Read more »