AeroVisto expands its partnership with
SWISS and its commitment to the Zurich location.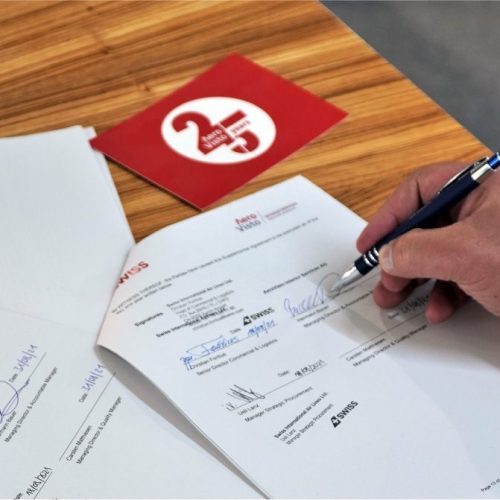 We are pleased to announce that AeroVisto Interior Services AG has signed another contract with Swiss International Airlines (SWISS), adding further service components to our long-standing partnership and cooperation.
In concrete terms, this means that AeroVisto will take over the operation of the Coffee Maker, Oxygen and Battery Shops at Zurich Airport as of 01.02.2022. The agreement provides for a term of 5 years, with automatic renewal. We are pleased about this proof of confidence on the part of SWISS and the wish to intensify our cooperation despite the pandemic-related crisis situation.
When SWISS approached us with the question of whether we would like to take over the service units previously operated by SR Technics Switzerland AG, we saw this as a good opportunity. On the one hand, we could expand our commitment at the Zurich location and, at the same time, complement the service portfolio of AeroVisto Interior Services AG for the benefit of all our customers. This is because the service portfolio of the new shops will, of course, be available to all our customers in addition to SWISS.
This also means that AeroVisto is expanding its approvals. In addition to the already existing C6 and C19 ratings, the C5 and C15 ratings are now added.
With the takeover of the Coffee Maker, Oxygen and Battery Shops, our workforce has grown by a further 5 employees, some of whom were taken over by SWISS and some by SR Technics. We are pleased that we were able to contribute to the preservation of these jobs by expanding our commitment at the Zurich location.
Sven Eifridt is responsible for setting up and managing the new team. Sven is therefore already very familiar with the location, as he most recently worked as head of the Wheel & Brake Shop at SR Technik. Prior to that, Sven worked for a long time in component NDT testing and thus brings additional experience with him, which we at AeroVisto will gladly use for the benefit of our customers. In the medium term, Sven Eifridt will assume overall responsibility for the management of the Zurich site. We are pleased to have him on board.
For further information on our wide range of services, please visit www.aerovisto.com and feel free to contact us: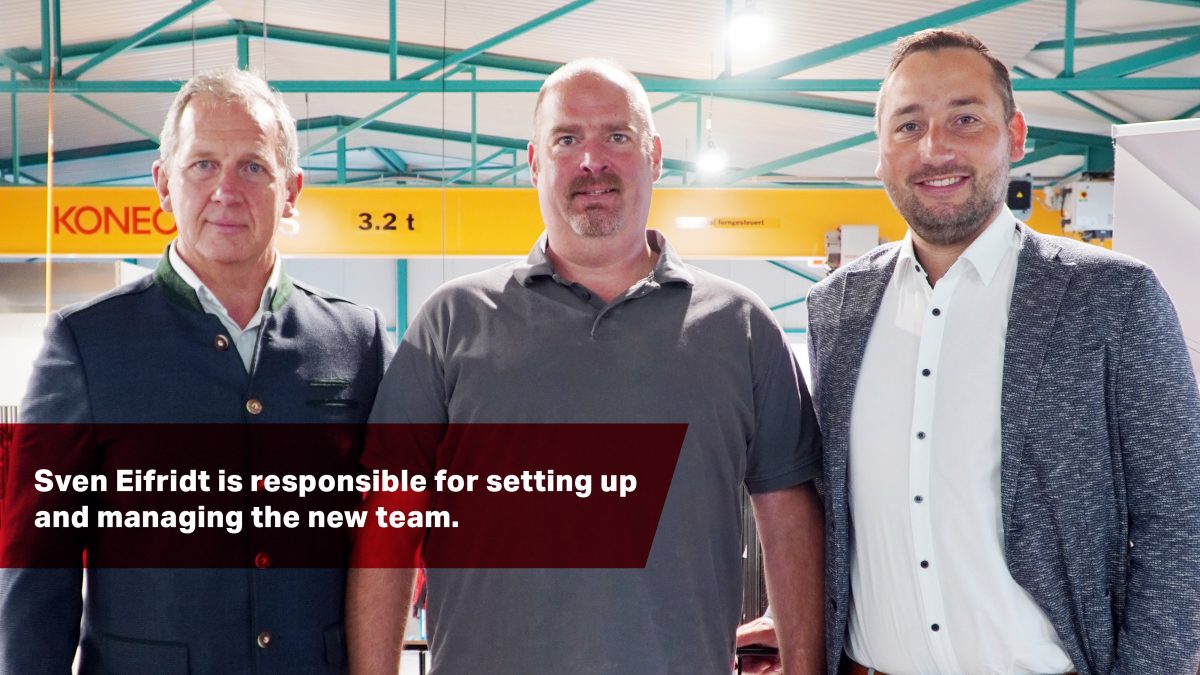 Second life for a long-serving aircraft.
This Cessna Citation XLS has been flying for a long time for the numerous satisfied customers of Jet Fly — a successful smaller aviation operator from Linz in Austria. Now, the right moment has come for a refurbishment of a particular special kind.
Read more »