Complete interior refurbishment
AeroVisto +
RUAG MRO International
The Legacy 600 heavy refurbishment project performed by our AeroVisto Team was an exciting project accomplished in cooperation with RUAG MRO International. The customer took the chance to combine its maintenance package with a complex interior & exterior refurbishment. The particular challenge was to give the Embraer Legacy 600 the state of the art look and feel of the current Legacy 650 model. We gladly accepted this challenge.
In order to be able to realize the extensive wishes of the customer from the CIS region, we accompanied the design process for the redesign of the interior intensively. This enabled us to ensure a smooth implementation process. After the joint pre-refurbishment inspection to check upon the final but important details, the complete deinstallation of the machine took place. While AeroVisto took care of giving the interior of the aircraft a new shape and shine, RUAG took care of the maintenance and the extensive livery work.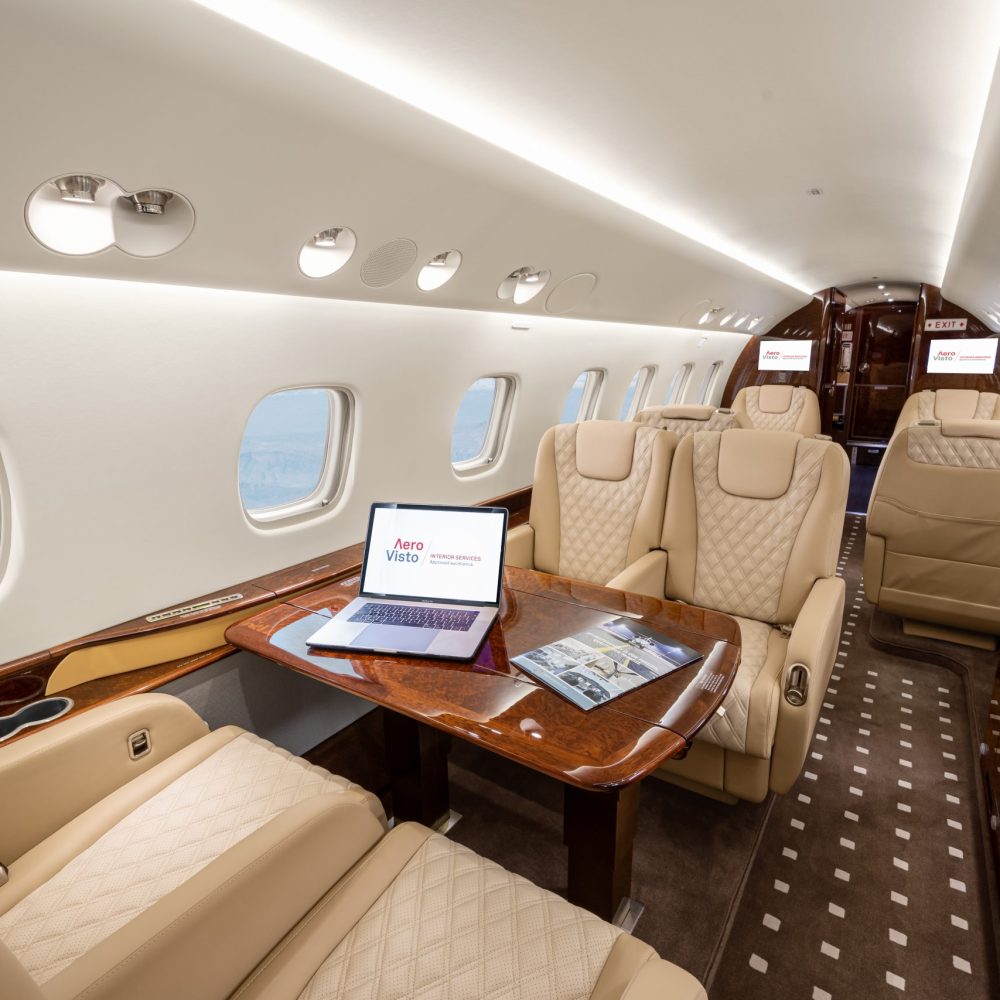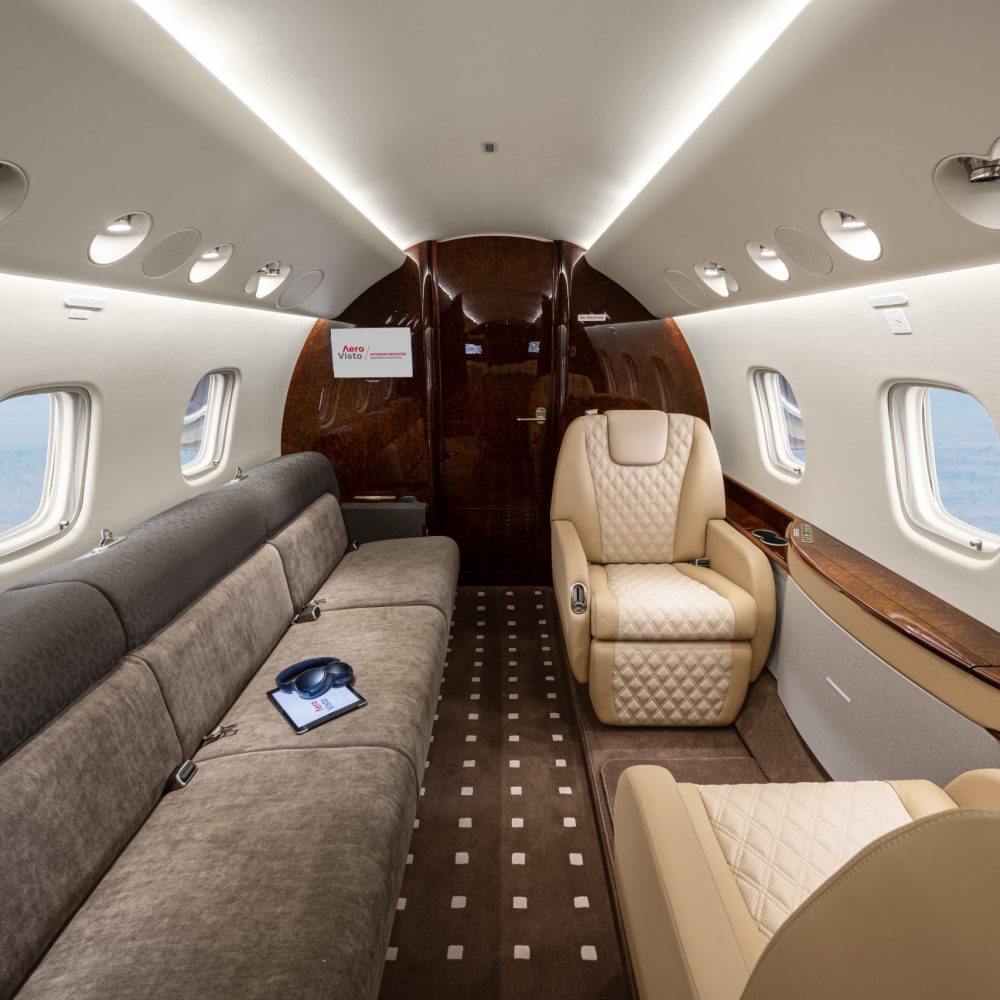 When redesigning the interior, the wishes of the aircraft owner were taken into account down to the last detail. For this purpose, Stahl Stay Clean ® Leather was produced and fully customized with exactly the grain and color tone that the customer desired. The leather technology will ensure a clean seating experience for the customer operations. The installation of the hand tufted wool carpet, which was especially complex due to the custom-designed symmetrical dot pattern, was performed in perfect manner.
Despite the heavy refurbishment, including the redesign, replacement and certification of the seat foams, the turnaround time of was met fitting the maintenance slot perfectly. As a standard, the convincing end result was presented by Hermann Bauer, Owner and Executive Director Operations towards Project Leader Tommy Willstedt after completion of the installation work on site at RUAG. All related teams proudly present a new Embraer Legacy Interior. AeroVisto – best in customer experience
Second life for a long-serving aircraft.
This Cessna Citation XLS has been flying for a long time for the numerous satisfied customers of Jet Fly — a successful smaller aviation operator from Linz in Austria. Now, the right moment has come for a refurbishment of a particular special kind.
read more »