super large jet in new splendor
This interior refurbishment project of a Gulfstream GIV-SP shows some of our innovations and the related customer benefits.
The interior has been completely upgraded. This includes, among other things: complete upholstery off all seats with new leather with Stahl Stay Clean technology. Alcantara and synthetic leather were used for all panels. The wooden surfaces were redesigned and finished with Décor Film Application, an innovative and proven solution for aircraft interiors. This option saved 250.000 USD and four weeks of downtime. The old carpet was replaced with this unique and modern-looking high-end fabric.
The whole cabin upgrade took only four weeks of processing time in our shop. The result is a happy customer with a fantastic new business jet cabin on a fair budget. What more could you ask for?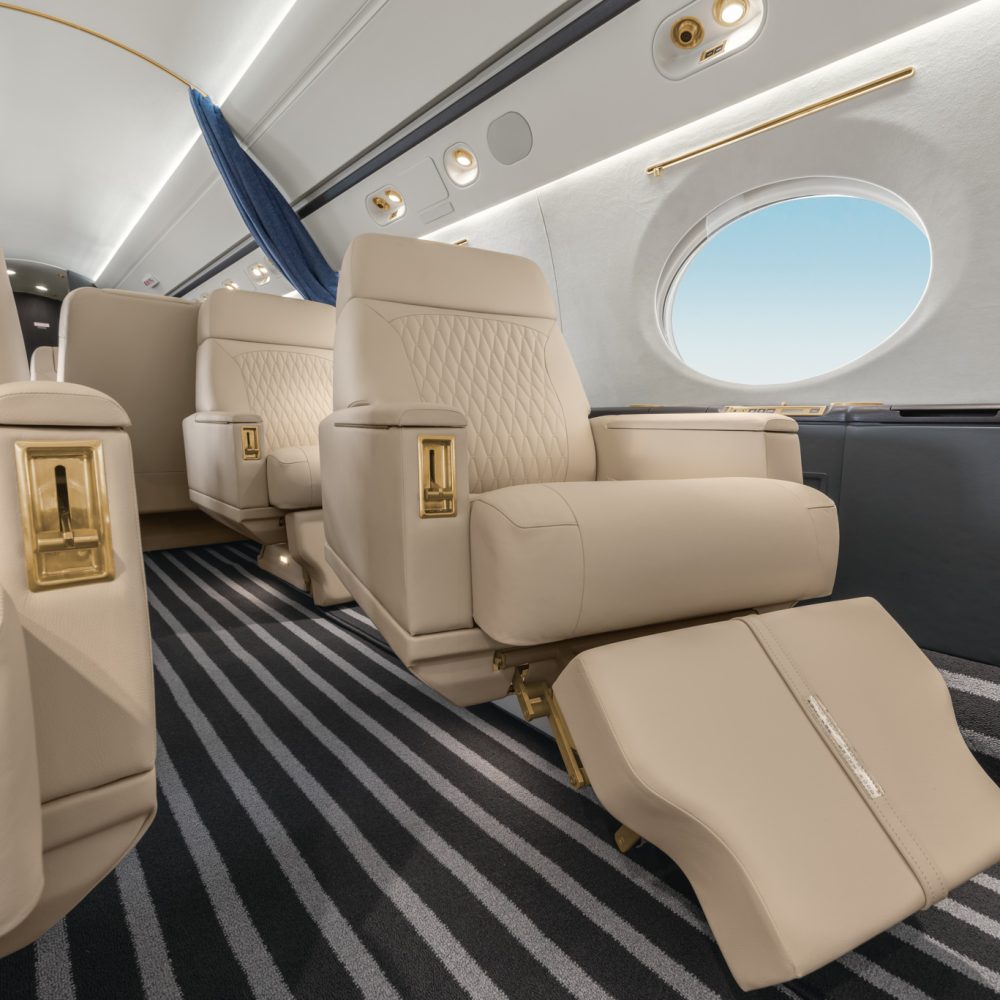 We had to use our full range of skills for this extensive refurbishment. We are pleased that we could use our expertise with this type of aircraft for the benefit and satisfaction of another Dassault customer.
Read more »