Project Story – Part 1: Complexity meets Skills and Passion
A few days ago we already told you that we are currently implementing anextraordinary complex and exciting project at our AeroVisto manufactory.
This interior project of a Bombardier Global 5000 goes far beyond what one would usually expect from a business jet refurbishment. In fact, it is not a refurbishment – it is a true facelift of design language, look and feel of the entire interior.
A very special novelty in this project is our cooperation with the architect JAN KYZLINK (www.kyzlink.com). He and his team from Brno, Czech Republic, are absolute professionals in the field of interior design. Jan has already designed several objects for our common client, such as workplace, residence and yacht, and accompanied them in the implementation. Not surprisingly, he was also assigned by the owner of this Global 5000 to redesign the interior of his new business jet.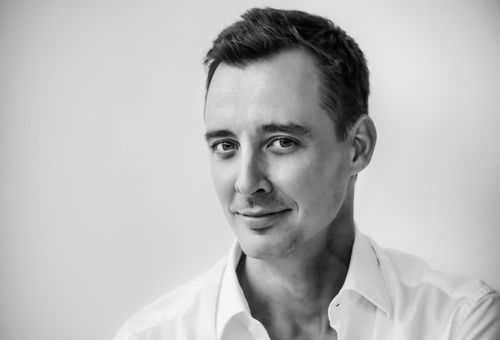 However, Jan did not limit himself to modernizing the existing look alone. Rather, he pursued the approach of noticeably redesigning the existing space and establishing an optimal design language in the interior of the aircraft. The individuality and quality were to be perceptible right down to the last corners of the new interior.
This great vision resulted in a wealth of wishes, questions and details that had to be discussed with the architect and our customer. In addition, all the information had to be translated into concrete work instructions. The groundwork for this project consequently took several months, with numerous face-to-face and online meetings. Initial inspiration took place directly at the AC together with the AeroVisto Mobile Showroom. Detailed measurements took place at the Maintenance Partner ACC Columbia Jet Service in Hannover. The result is a 56-page documentation, with all relevant details on shapes, designs and materials – with numerous pictures, technical drawings and renderings.
This combination of images, technical drawings, renderings, is the perfect basis for the implementation of such a complex project. With it, the ideas, the "images in the heads" and their interpretation, are precisely harmonized among all the parties involved in the implementation and is not left to chance.
This project is a great challenge. It demands our expertise on a daily basis. It pushes the limits of what is technically possible. Our very experienced team of the manufactory is in constant exchange with the project management. Almost daily, possible solutions for the realization of the demanding wishes are discussed and agreed upon. Numerous tests have been carried out to ensure that these solutions can be implemented in practice and receive approval.
All this requires well thought-out time management and precise coordination of the international partners involved in the project. We are pleased that our many years of experience and a top team, provide the basis for the successful implementation of such a complex project.
Work on this extraordinary refurbishment project is progressing well and on schedule. We will present the impressive experience to you in March 2022. Until then, we will keep you informed about more details via further Project Stories like this one. We are especially looking forward to an interview with JAN KYZLINK, the architect. We will talk to him about his very personal perspective on this project and on the topic of Interior Design in Aviation.