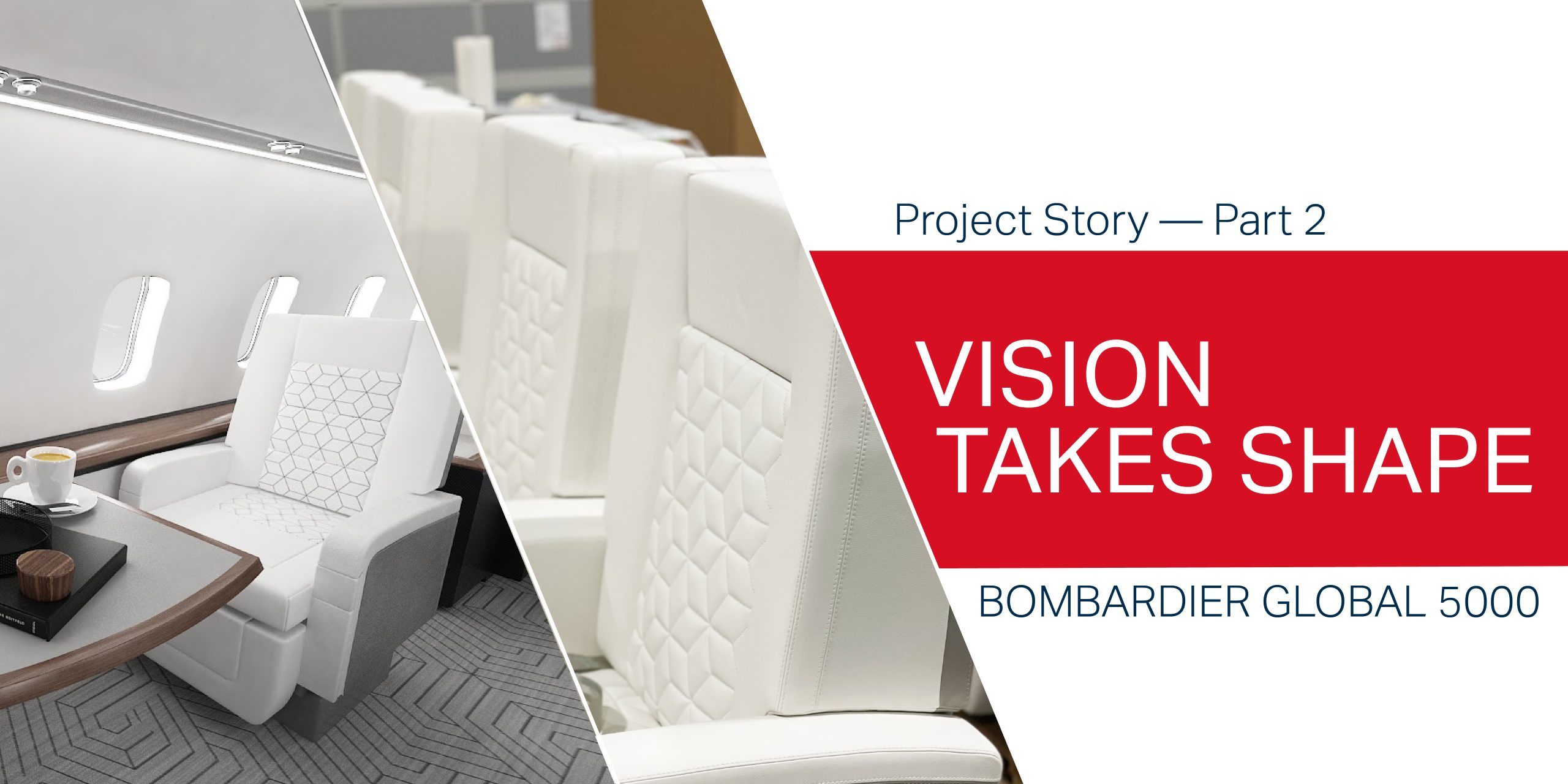 Project Story – Part 2: Vision Takes Shape
Images, technical drawings, renderings – this was the basis for one of the most complex refurbishment projects we have been involved in to date. In addition, there were numerous e-mails and messages with a multitude of details that were to communicate the designer's vision to us as well as possible. From this information, it was soon possible to see how special the interior of this Bombardier Global 5000 would be.
But as long as something is "only" on paper, it is still "only" a vision. Whether the result meets the high expectations of the designer and, above all, those of the customer, can only be seen when this vision also takes shape. And now the time has come!
A few intensive working weeks have passed since the start of the project. The refurbishment and refinement of the vast majority of parts of the new cabin have been completed.
The vision – of a true facelift of design language, look and feel of the entire interior – has become a reality!
A glance at the finished parts already gives a good indication of how wonderful the overall picture will be, that Jan Kyzlink and his team have designed for the interior of this Global 5000.
When you look at the workpieces in real life, you can immediately see how carefully the combinations of materials, shapes and colors have been coordinated. One detail that excites many people is, for example, the open-pore wood veneer used for some surfaces. The result is pleasing to the eye as well as to the hand when touched.
We have collected a few impressions of the last few days from this refurbishment project in a short video – which makes great anticipation for the overall result that we will present to you in March.