Complete interior refurbishment
AeroVisto film application, Stahl Stay Clean®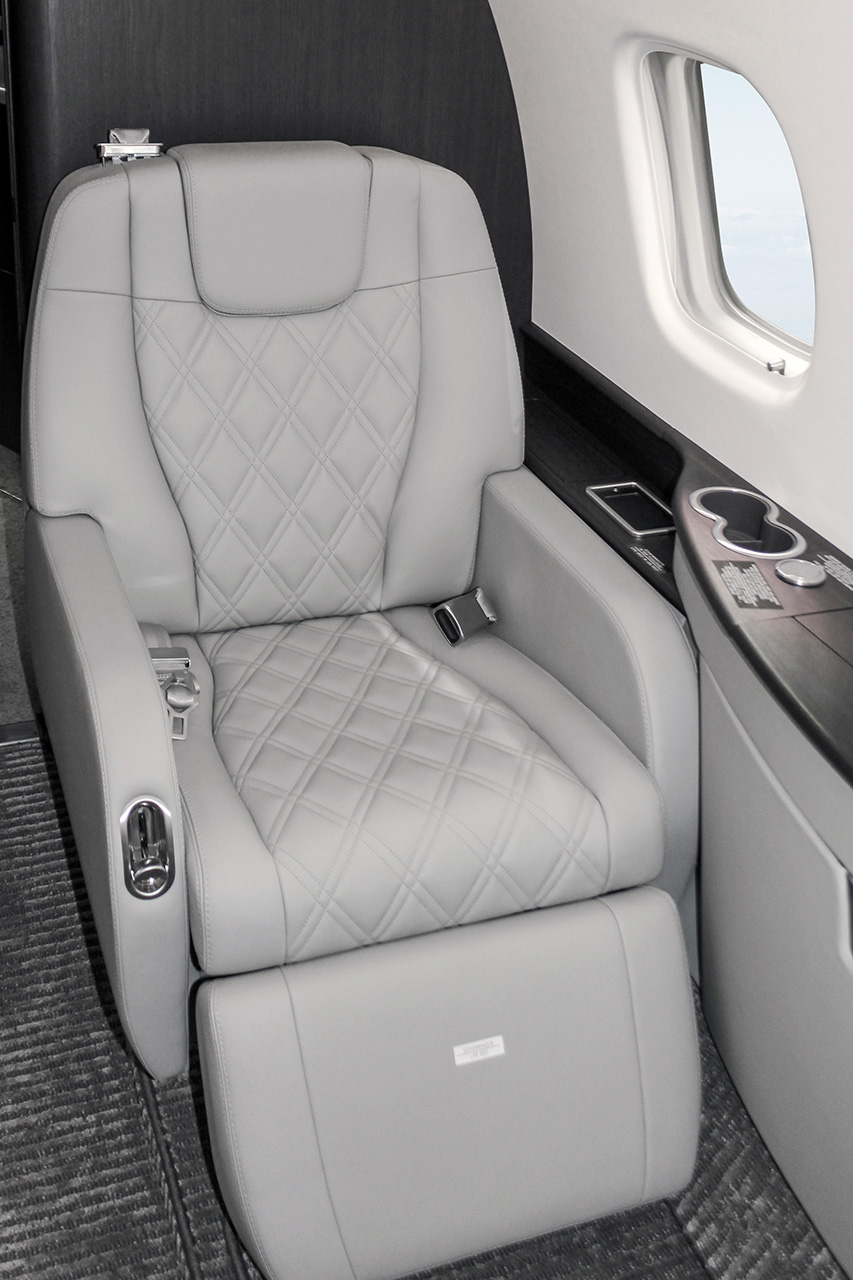 Complete interior refurbishment of a Legacy 650 from the AIR HAMBURG fleet. Our client was looking for an interior solution that is high-quality, long-lasting and meeting the high expectations of its client base in terms of comfort and style.
Furthermore, short downtime of the aircraft, operational reliability and superior ROI of the investment was key, provided the aircraft´s use-case. AeroVisto Interior Services AG executed the interior refurbishment alongside with maintenance partner AIR HAMBURG Technik GmbH in Rheinmünster, Germany, who performed additional avionics upgrades on the aircraft.
The full interior refurbishment was executed by AeroVisto Interior Services AG in less than 2 months, on time and at cost; and including all documentation requirements.
AeroVisto is proud to be the interior partner of choice for Air Hamburg. We are pleased that our ambition of 100% client satisfaction was achieved. One project at the time.
Full-fledged AV film application in wood optics with ceramic coating. This innovative technology is new to the market and stands out with enhanced maintainability and superior ROI for the operator. Compared to traditional alternative of reveneering, the choice for av film application dramatically reduces the refurbishment leadtimeprocessing by at least 50%.
Replacement of leather and foam on VIP seats, including design stitching. A premium AV leather Professional with Stahl StayClean® technology in light grey was used. This proprietary technology from our material science partner Stahl is a proven reference in the global automotive OEM marketplace. With its partnership, AeroVisto secures access to Best-in-Class technology and allows its aviation clients to be always one step ahead.
Full refurbishment of all interior panels, such as sidewall linings, ceiling panels and window-shades
Plating of metal-parts, replacement of VIP carpet, new curtains, placards and markings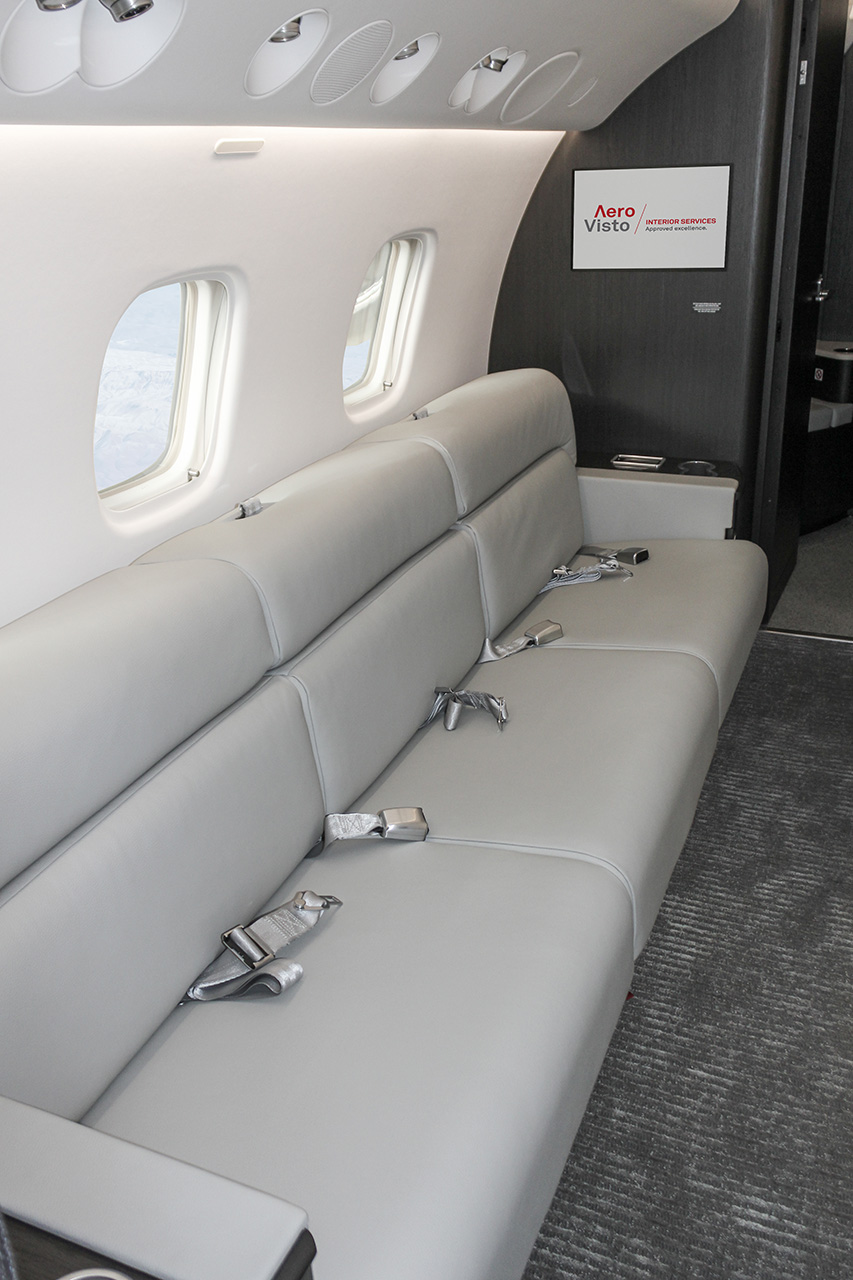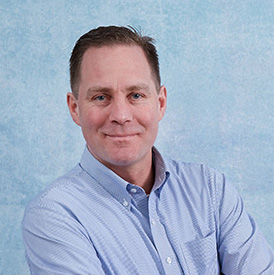 Markus Dendler
Nominated Person CAMO,
AIR HAMBURG Private Jets
"After several months in maintenance our Legacy 650 D-AHOS returns to service with a 48 months inspection, avionics upgrades and a brand-new interior that is highly functional and good-looking at the same time. It is the best refurb project we ever had in our fleet of aircrafts. Thank you AeroVisto Team for this amazing job."
Second life for a long-serving aircraft.
This Cessna Citation XLS has been flying for a long time for the numerous satisfied customers of Jet Fly — a successful smaller aviation operator from Linz in Austria. Now, the right moment has come for a refurbishment of a particular special kind.
read more »