Let's talk about Switzerland!
In numerous discussions with our customers and partners, we are asked the same questions again and again: How can it be that a company that is operating throughout Europe and the world, has and keeps its headquarters in Switzerland? Isn't that "too expensive"? Isn't that too "complicated" in terms of processing?
So we decided to address exactly these questions and to show why we love Switzerland as our business location and why it is the best choice — not only for us, but also for our international customers. We asked Carsten Matthiesen (CM) and Hermann Bauer (HB), the CEOs of AeroVisto, about this.
Here is part 1 of the interview.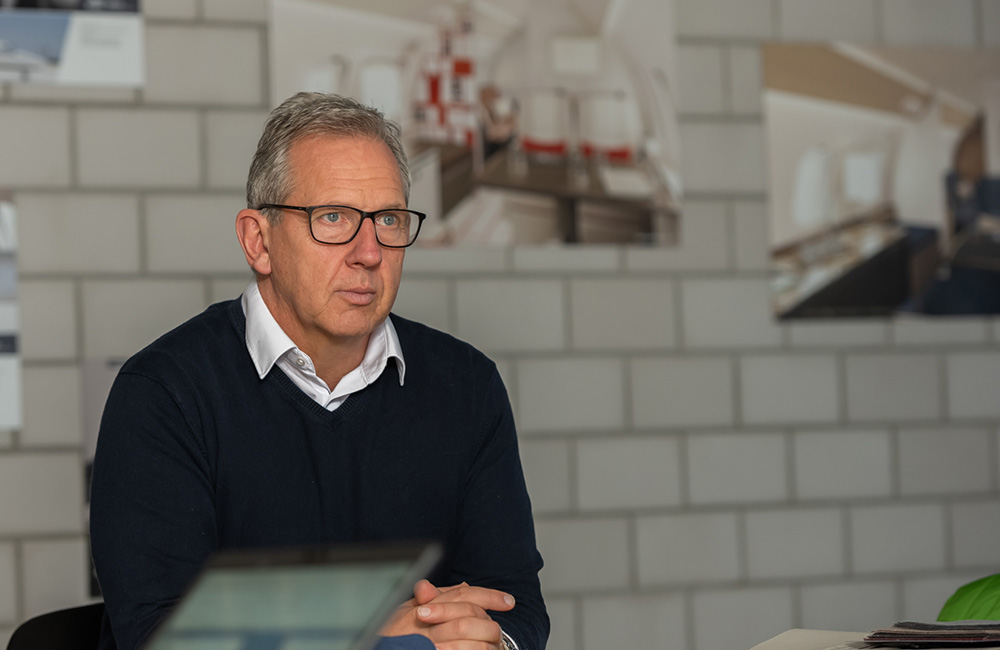 Carsten, you come from the far north of Germany. And you Hermann not only come from Bavaria, you also continue to live on the German side of Lake Constance. Does it surprise you that some people are wondering why you have chosen Switzerland as your company location?
CM: No, that doesn't surprise us, of course. Switzerland evokes many associations. And they don't just relate to the beautiful landscapes, but also to economic considerations. And it's simply true: Switzerland is not in the EU and yes, the cost of living in Switzerland is higher than in many parts of Europe.
So how come you decided on Switzerland as a location?
HB: One reason is the company's history. The family business that Carsten and I took over in 2014 was based here. In addition, the company was already certified through the Swiss aviation authority – and that is an important basis for our activities in aviation interior refurbishment. But we also looked at the other advantages that Switzerland offered us and made a very conscious decision in favor of Switzerland.
What makes Switzerland so special as a business location from your point of view?
HB: In our company philosophy, the customer has always been at the center — we always want to be close to the customer. If you look at the map of Europe, geographically centrally located Switzerland is simply ideal. Whether our customers are in Vienna, Düsseldorf, Milan, Paris or London, the distances to and from Switzerland are short. This also applies to the transport routes.
CM: In addition, from our office we look out over the runway at St.Gallen-Altenrhein Airport. Customers can land with their business jet more or less on our doorstep. And in Zurich – just an hour away from here – we have the largest airport in Switzerland. This is very convenient when we realize projects for customers from overseas or Asia.
HB: But customers are not the only ones who appreciate the location of our site. Here in the border triangle, we have access to specialists from Switzerland, Austria and Germany.
In addition, Switzerland and the Lake Constance region in general is an attractive place for specialists from all over Europe. This can be easily seen in our international team. Whether they come from France, England, Poland or Romania – it's good to work and live where other people go on vacation. And we are an owner-managed company, with short lines of communication and a very family-like relationship. This also motivates our employees and they do a great job every day.
But wage costs are also higher in Switzerland?
CM: Yes, that's right – we pay higher wages. And that's just as it should be, because we want to reward the good work and commitment of our employees well. On the other hand, Swiss labor law allows us a lean organization and a more efficient use of manpower. For example, Switzerland has a legally regulated maximum working time of 45 hours per week, fewer vacations and fewer holidays than neighboring countries.      
HB: In general, we appreciate the pragmatism and business friendliness of the Swiss authorities. And yes, the regulatory requirements are sometimes a bit stricter, but that again translates into a high quality of work.
What should also not be underestimated is Switzerland's political neutrality. All in all, Switzerland provides us with entrepreneurial stability, good planning conditions and flexible options for action — especially in times of crisis.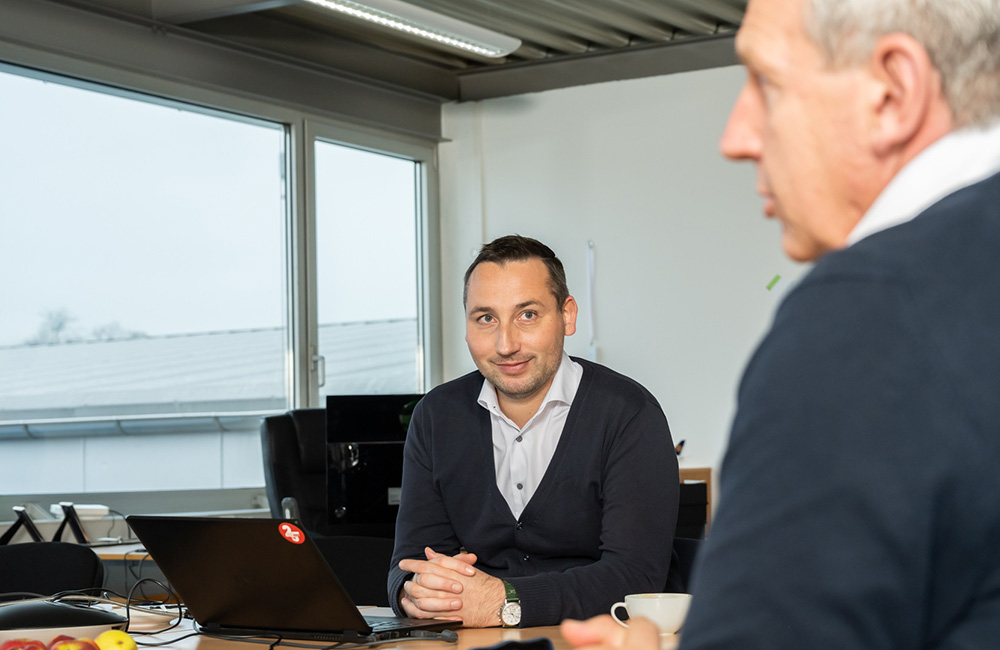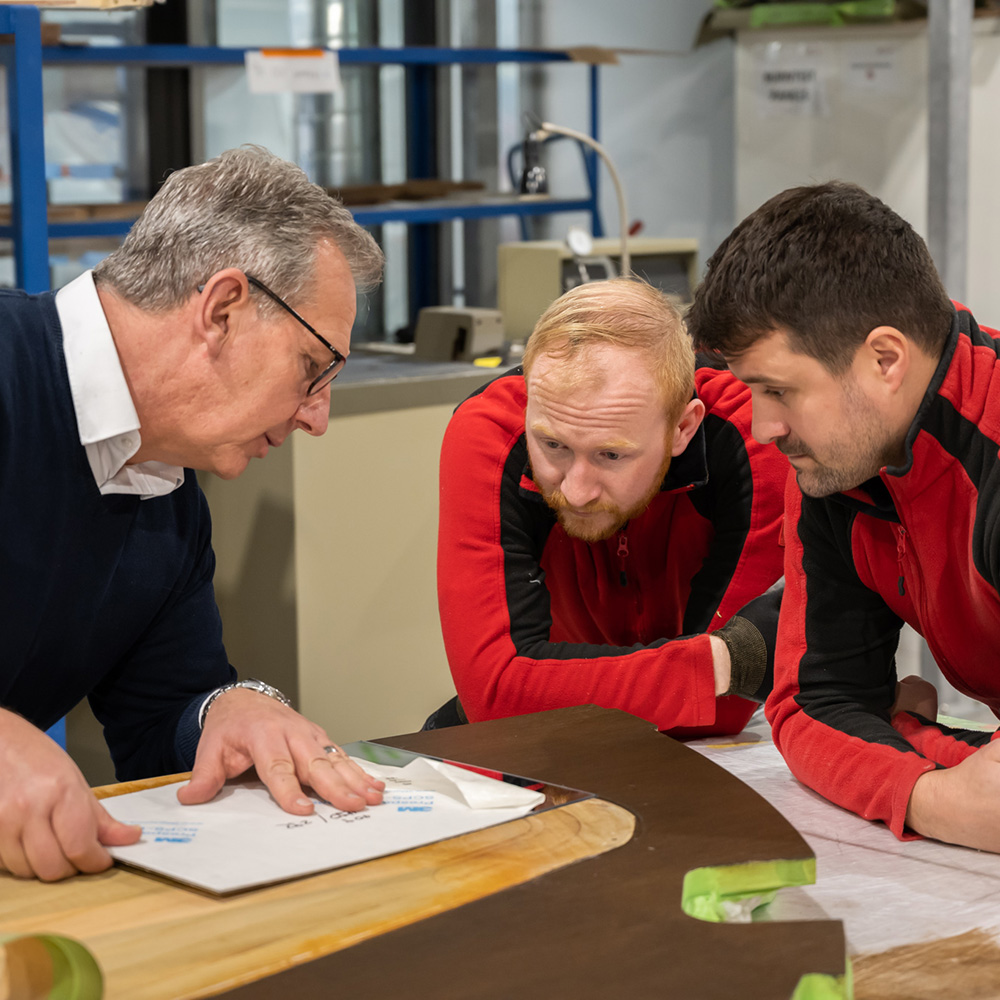 From the inside, these are all conclusive arguments for Switzerland as a company location. And yet, from a customer perspective, Switzerland suggests "that must be expensive!".How do you respond to this general opinion?
HB: The main argument here is certainly that although we have key account customers in Switzerland, 85% of our customers and projects come from other countries in Europe. This means that we are usually in competition with service providers from countries such as, Austria, Germany, France, Italy, the UK or the USA. So we have to offer correspondingly attractive and competitive prices. And of course we also operate internationally when it comes to purchasing materials or technology. In this context, we work under the same conditions as our competitors in other countries.
CM: But the attractiveness of our offer is not defined by the price alone. Rather, it is the appropriate mix we offer our customers that convinces them of AeroVisto.
What exactly does "the right mix" mean?
CM: Refurbishment projects are highly complex. Many parameters play a decisive role in their success. It is about quality, expertise, coordination and flexibility. Our clients know and appreciate that we always act in a solution-oriented manner in the interests of the client and practice very open and proactive communication. We are known for being happy to go the extra mile for our customers.
Feedback from our customers shows us that this is what makes working with us attractive.
But Switzerland is not part of the EU. So the question arises: Is there an additional administrative burden in the handling of logistics? Are there special hurdles due to import and export regulations or customs duties?
Hermann and Carsten will explain these and other questions in part two of the interview. STAY TUNED!
In the first part of the interview, we learned what makes Switzerland so special as a business location and why a Swiss company with its attractive product mix can convince and meet the needs of customers internationally.
Read more »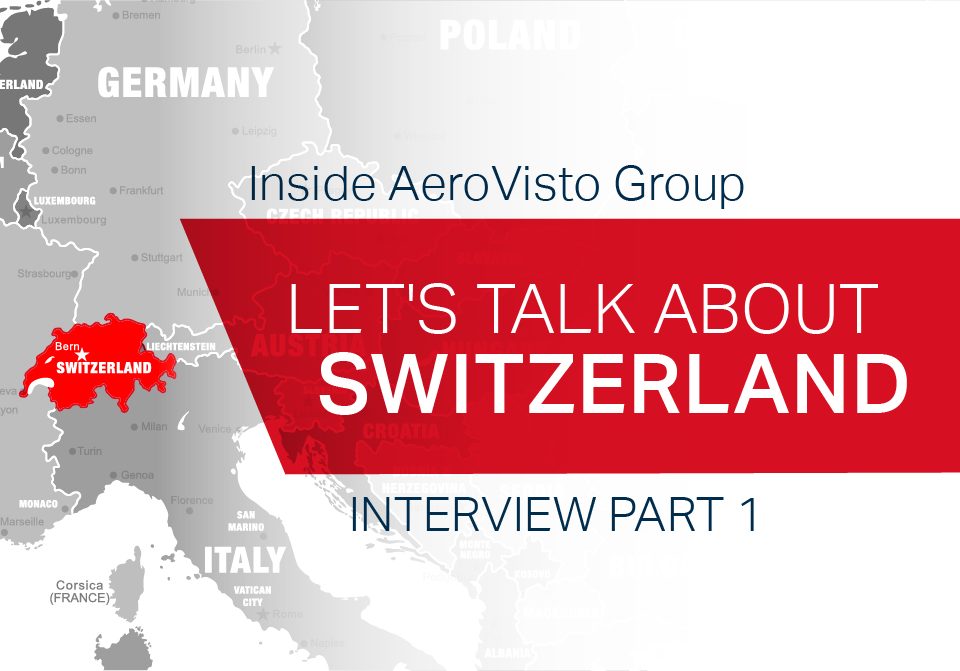 In numerous discussions with our customers and partners, we are asked the same questions again and again: How can it be that a company that is operating throughout Europe and the world, has and keeps its headquarters in Switzerland? Isn't that "too expensive"? Isn't that too "complicated" in terms of processing?
Read more »