We have launched our New Design Collections for the Business Jet class.
At AeroVisto business jet refurbishment is our great passion. Thanks to numerous projects, we have great expertise in this area and already offer our customers many convincing solutions. However, in search of the best experience for our customers, we are always looking for new ways to set an example in our industry.
Therefore, we are pleased to offer our customers something completely new and unique: Professional design collections for business jet interiors. What motivated us to do this?
When it comes to interior design in aviation, the high-end cabins of big corporate and private VVIP Aircraft definitely set the standards in the industry. In such wide and narrow body aircraft, no effort and expense is spared to achieve the perfect result. With great effort and according to all rules of the art, professional designers ensure on the one hand that the interior optimally reflects the wishes and ideas of the owner, and on the other hand that the limits of what is possible are pushed again and again – by the intelligent and artistic use of the latest techniques and innovative materials.
But have you ever wondered: Why do design solutions in this particular form, not also exist in the business jet aviation class?
Well, at AeroVisto we have studied this issue in detail and found that there is no real reason. So, as part of the "Aviation Design Initiative" we launched, we decided to create our own design collections, to bring this super professional approach to aviation interior design also into the class of business jets. By doing so, we want to provide aircraft owners a special and highly professional support for their next refurbishment projects.
Since we want to handle a very complex topic, we are very happy about the powerful support of Warja S. Borges and her company Unique Aircraft. Warja is a worldwide known and highly valued expert in the field of aviation interior design. In the past months, she has not only taken us into her very special interior design world, but has also already designed three exclusive collections for AeroVisto. These collections will be integral to future business jet refurbishment projects, where they will play an important role in the design consulting process.
And here they are — the three design collections through which the look and feel VVIP aircraft finds its way into business jet aviation:
What is so special about this exclusive cooperation between Warja Borges and AeroVisto? Well, basically you can say that what belongs together comes together: the expert knowledge of an experienced aviation interior designer and the skills of experts with many years of experience in business jet interior facelifting. And this combination results in unique advantages for our customers. Owners, charters and brokers of pre-owned aircraft now have access to high-end design solutions and can bring the high-end touch of VVIP cabins to their own jets. This allows them to take advantage of opportunities that would usually exceed the typical budget for refurbishment projects in the business jet aviation class.
In the coming weeks, we will provide more details about the three collections, how they work, how their components can be combined to create custom designs, and the many opportunities and benefits they provide to our customers. In this way, we would like to highlight that in addition to the usual OEM offerings, there are also solutions that will provide business jet owners a true high-end experience that is still affordable.
At AeroVisto, we are very much looking forward to our ongoing collaboration with Warja Borges. And we are very much looking forward to working with you — our valued clients and partners — to take interior design in aviation to the next level.
For more information about the our New Design Collections please feel free to contact us: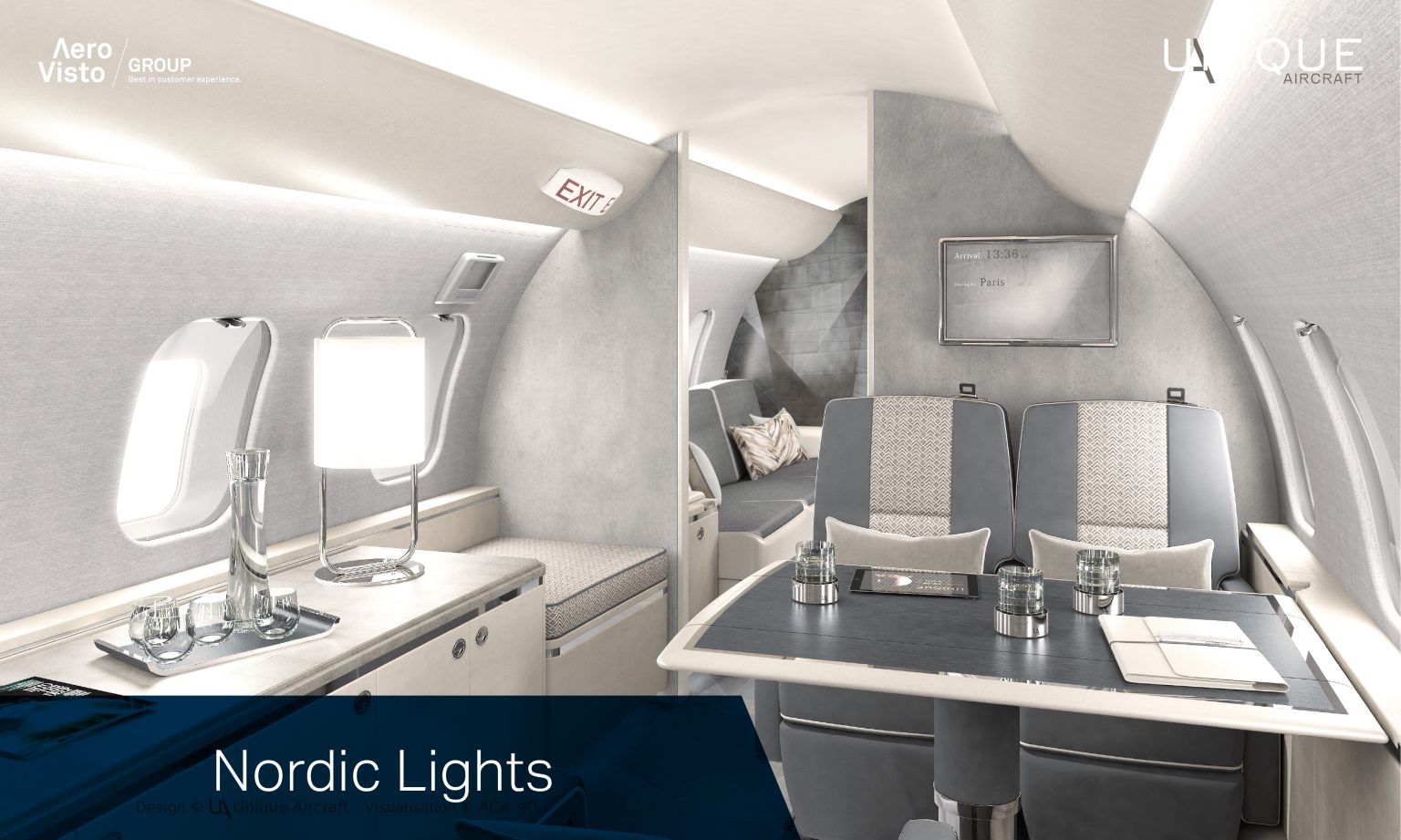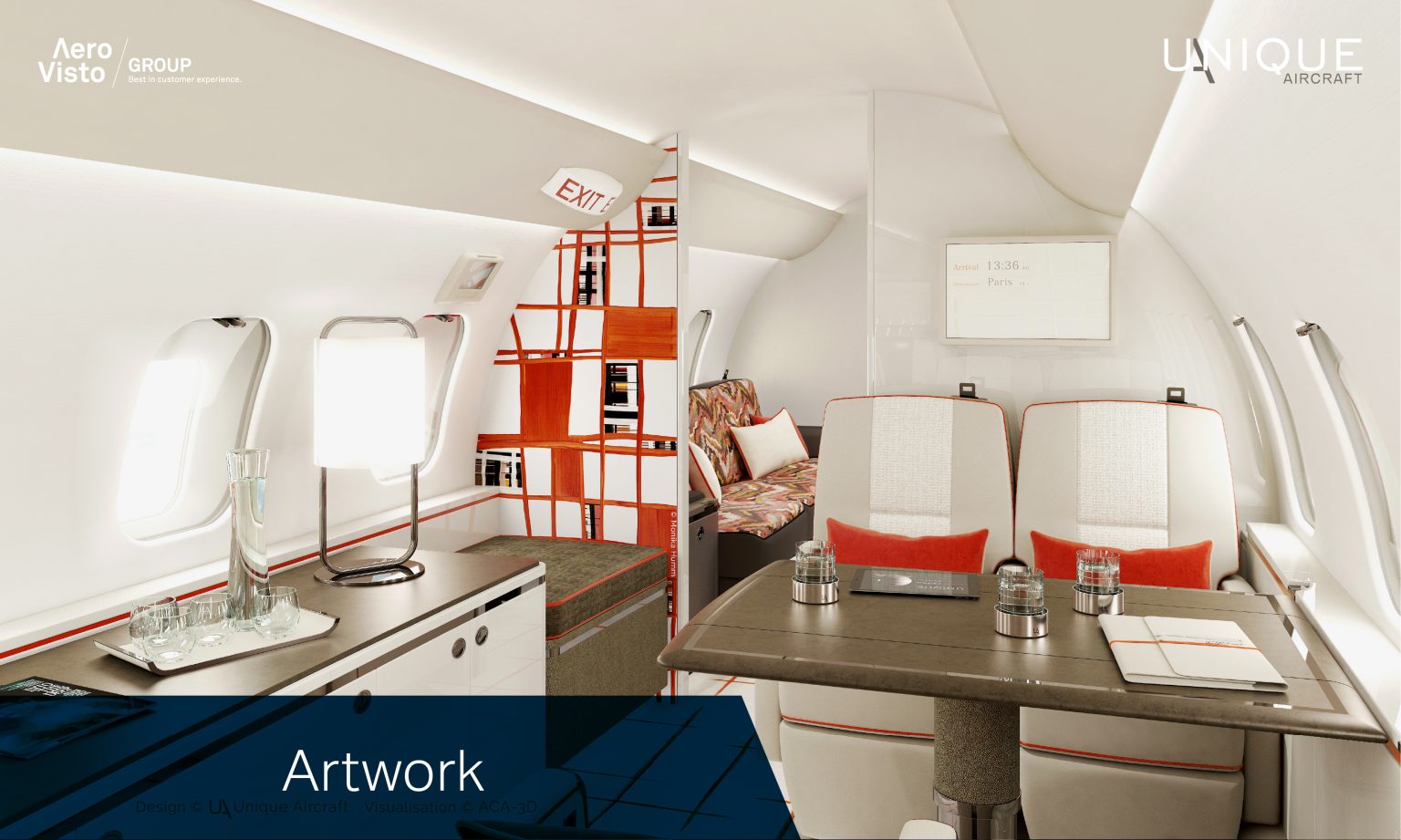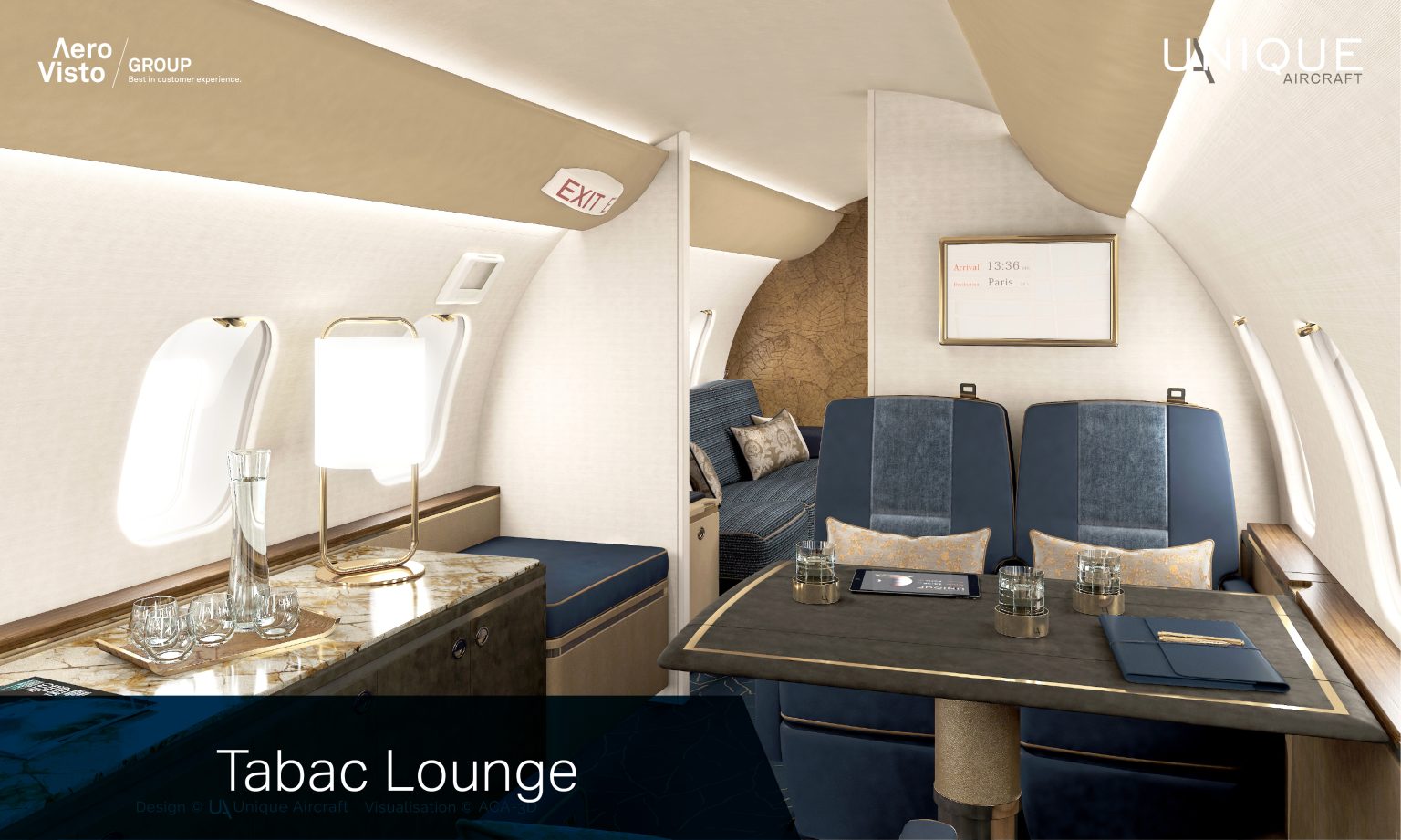 Second life for a long-serving aircraft.
This Cessna Citation XLS has been flying for a long time for the numerous satisfied customers of Jet Fly — a successful smaller aviation operator from Linz in Austria. Now, the right moment has come for a refurbishment of a particular special kind.
Read more »