Cessna Citation Sovereign
Complete interior refurbishment
ASL Private Jet
JetNetherlands / Cessna Service Center Le Bourget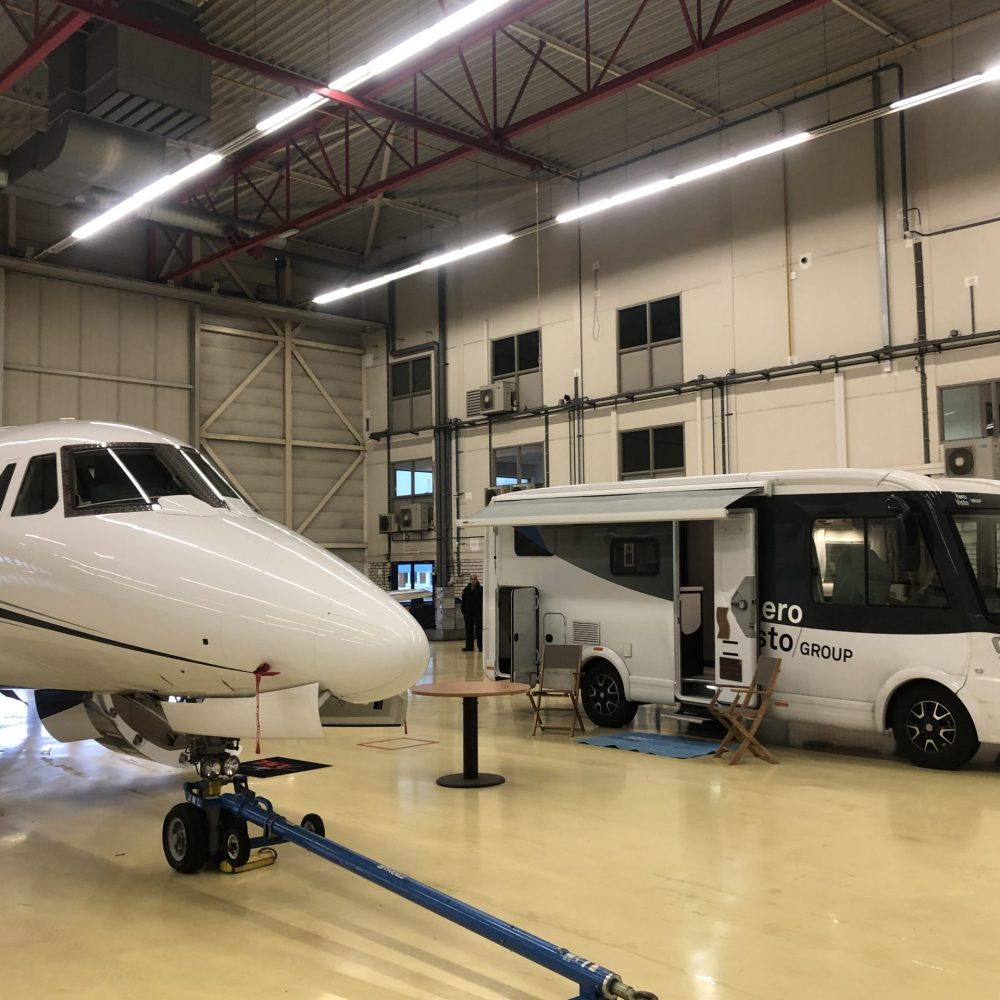 The Cessna Citation Sovereign heavy refurbishment project performed by our AeroVisto Team started off with a tour to Eindhoven with our unique mobile showroom. Having the mobile showroom next to the aircraft made it simple to create the sample board for a classic with modern touch interior design. The owner family was offered the whole range of materials from which they got an excellent feeling for the touch and look of the numerous options. Very happy with this increased value to choose the design for generations of their family, the decision making process was very easy and straight forward. With a happy customer we drove back to start with the preparation for the project.
After the design and decision phase the aircraft was taken to the Cessna Service Center in Le Bourget, Paris for the removal and reinstallation of the interior. AeroVisto is the preferred partner for Cessna in Europe. What Cessna highly appreciates is that AeroVisto offers the full service package from the sample board, rendering, material management, coordination of the works and reporting to the owner. This makes every project remarkable.
In order to realize the owners wishes the whole scope of AeroVisto was used to create this unique product which increases the value of the aircraft. Special attention was given to the high-gloss revarnishing process which requires great competencies to match colours by tinting and polish it to the highest quality. The project covered the cockpit including the pilot's seats continuing via the Galley through the whole cabin including the leather seats till the lavatory area.
During the whole refurbishment project, the cooperation with the Cessna Service Center Team was always the focus to make sure the project turns out to be the best solution the owner family could get. A great communication culture is the way to create the best customer experience. This was especially accomplished together with the Operator Jet Netherlands from the ASL Group where we got a remarkable support any time from the start till the delivery. Dozens of projects like this have been performed already with the Cessna Service Center Teams and each of it has been special and a great achievement. This was the 6th project done together with the Operator and we are looking forward to much more. AeroVisto – best in customer experience.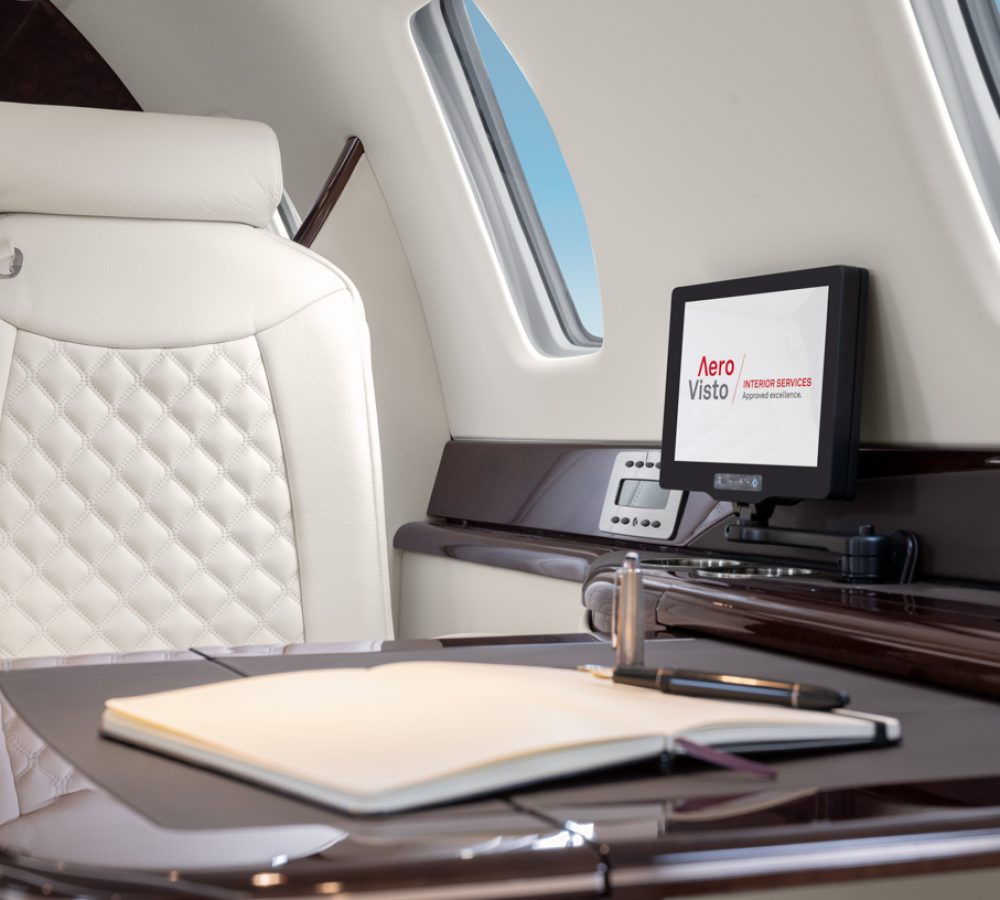 From the creative heads at Winch Design London, via the artist we had the pleasure to work with, to the numerous men and women at AeroVisto, a lot of heart and soul and countless work steps have flown into the cabin of this private jet to realize a complete and artful metamorphosis.
read more »